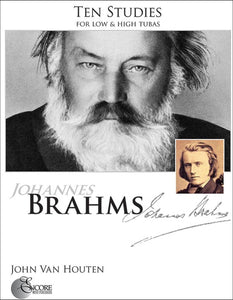 Originally composed for horn and first published after Brahms' death in 1897, these studies are transcribed and edited by John Van Houten.



The Van Houten Edition offers advice on maintaining musical consistency in the very low register and on performing high passages musically.



Van Houten's careful transcription, editing, and instructive text, make this publication essential and rewarding for all tubists.