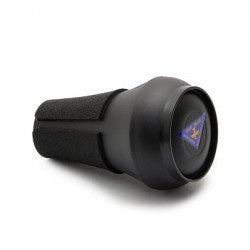 The Pro's petite partner.
Many of us feel nervous before a concert. For a performance to succeed, not only is careful preparation required but also a careful warm-up. And many professionals will most likely agree: the more advanced the player, the more careful the warm-up.
An item which transforms the nervousness into a feeling of confidence. This was the concept behind the development of the new Sound Transformer Warm-up. It features good intonation and quietness in a tiny size, and immediately gained the favor of professional brass musicians. After a few years, the Warm-up earned a worldwide reputation for high quality and helped not only professionals but amateurs alike. And now, you can try it too.